Numero7.com is located in Hungary (EU).
Hungary joined the European Union on May 1 2004.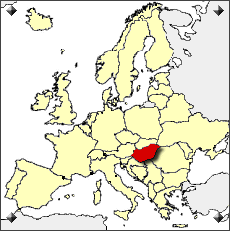 Our company was established back in 1992 and we are one of the leading specialists in Hungary on e-commerce.
Our catalog is composed of the entire catalogs of most major European labels and independents. Our goal is to list every sound and video publication that is released in Europe. Many of the items listed here are available domestically, but tens of thousands may not be available in your country.
We cannot guarantee the availability of any particular item listed in our catalog. Manufacturers regularly remove items from their inventories without notifying us. These items remain listed in our catalogs until we learn of their unavailability.
How We Work
Instead, we have opened a window for you, our customer, to see into the inventories of our suppliers. When you order from us, we use computerized ordering and tracking facilities to draw from these inventories to fill your order. In this manner, we are able to offer you a far larger selection than any single supplier or store.
Important notice: all items original factory pressed only, we do not deal with CD-Recordable knock-offs! If you have any particular request feel free to e-mail us.
Who We Are
Numero7.com Music Store has been in online business since 1998 when we linked our supply lines from European music markets to our base of operations in Hungary.
Our supply lines were established during the years we spent in Europe working in the music industry. They have been nurtured over many years, and are fed by a number of multinational record companies and large European distributors. Now, they are available to you!
Many CDs and LPs that are unavailable in your country are available overseas. This includes releases by popular local artists, esoteric recordings, and foreign-language folk music! You may have discovered that trying to buy recordings from overseas can be frustrating. The supply lines are unreliable, communication is awkward, and then there's the problem of payment in a foreign currency. If a problem or misunderstanding occurs, resolution can be extremely difficult.
Even recordings that are available in your country may not be easy to find because you have to go through so many suppliers' catalogs to find the item you're looking for.
Shipping
We normally use First Class Mail as a fast and secure standard shipping method. The chart below details the shipping charges.
International Shipping and Handling Chart

| | | |
| --- | --- | --- |
| Item(s) | EUR | USD |
| 1 | 7,5 | 9,5 |
| 2-3 | 9 | 11 |
| 5-6 | 10,5-14 | 12,5-16 |
| 7- | 16- | 18- |
Currency 10 EUR~ 13.15 USD ~ 2960 HUF (Hungarian Forint)


Your exact shipping cost depends on the delivery destination and product's weight. Costs above are approximate. The exact cost of shipping is quoted separately in the shopping cart.

International Shipping
We can ship your order to almost anywhere in the world. Remember that you are responsible for any taxes, duties, or customs fees charged by your local government.

Delivery Times
The domestic (Hungary) delivery time is 5-7 business days. Delivery times for International shipping vary greatly by world region. Air Mail can take up to to 3-5 weeks. But normally, customers worldwide can expect to receive the records 14-21 business days within receipt of payment.

Payment with PayPal



PayPal enables you to send payments quickly and securely online using a credit card or bank account (www.paypal.com)
Other Payment Options
We accepts payments for purchases in the form of personal check, money order, cashier's check, cash, certified bank check or wire transfer. Cash should ideally be sent by registered / recorded letter. Orders are dispatched on clearance of payment.
Details about other payment methods are provided on the Confirmation order.
Currency
All prices are in Hungarian Forint (HUF) and US dollar (USD). Prices in other currencies are just supporting indications. Therefore small differences can be found between the listed price and the final invoice. See daily currencies here: currencies - exchange rates